About Ralph Edwards Productions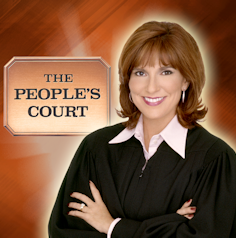 Ralph Edwards Productions Today
---

When television broadcasting started in 1941, a Ralph Edwards Productions show was in the lineup. Since 1950, we have had at least one television program on the air in the United States.

That amazing run of hit shows continues today. Through a partnership between Ralph and co-Executive Producer Stu Billett, "The People's Court" debuted in 1981 with Judge Joseph Wapner highlighting small claims court cases. The cases are real, and the judge's decision is binding. In 2001 the Honorable Marilyn Milian took up the gavel, and she remains on the judge's bench today. "The People's Court" was the first show of its type on the air, and it has spawned numerous successors.

In addition to co-producing "The People's Court" Ralph Edwards Productions licenses formats of its own programs around the world, particularly "This Is Your Life" and "Truth or Consequences".



Ralph Edwards Productions - Our History
---

Ralph Edwards was a radio and television announcer, producer and host, and is best known for creating the landmark programs "Truth or Consequences" and "This Is Your Life".

He began as a radio announcer in the San Francisco Bay Area, projecting an assured, professional manner, and quickly established a national reputation handling as many as 45 network shows a week on both CBS and NBC.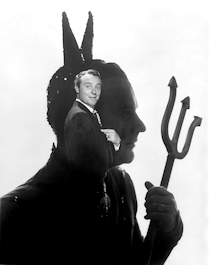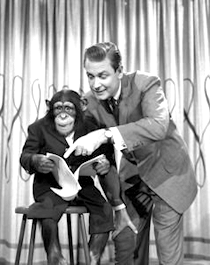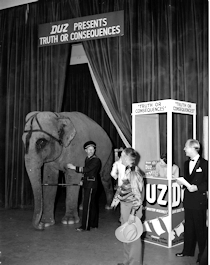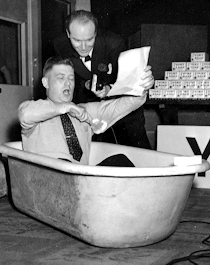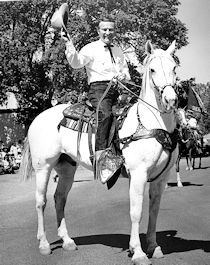 "Truth or Consequences"
---

"Truth or Consequences" began as a national radio game show on NBC Radio in 1940, and soon became the number one audience participation show. It aired for 38 consecutive years on radio and television.

As host, Ralph asked a humorous and difficult trivia question - "Beulah the Buzzer" sounded when the contestants inevitably failed to answer. Edwards then made them "pay the consequence" by performing elaborate and outlandish stunts.

A special "Truth or Consequences" TV show was among the handful of programs which aired on the very first day of commercial television broadcasting in the United States, when New York City experimental station W2XBS changed its call letters to WNBT (now WNBC-TV) on July 1, 1941.

"Truth or Consequences" is credited with a number of entertainment "firsts": it was the first program to go out of the studio to produce outrageous stunts on remote; the first to stage surprise reunions; and the first series to combine entertainment with a greater cause. These ideas became the springboard for later programs and inspired many of today's game and reality shows.

Ralph Edwards was among the first to realize the power of radio during World War II. Many of the show's acts had a connection with the war effort, and in a series of War Bond tours Ralph took "Truth or Consequences" on the road, covering 100,000 miles raising five hundred million dollars in E Bonds - the equivalent of almost $7 Billion in today's dollars.

To celebrate the 10th anniversary of the TV show, Ralph looked for a U.S. city willing to re-name itself, and promised to broadcast from that city. Hot Springs, NM voted to change its name to became Truth or Consequences, New Mexico. Beginning in 1950 and continuing for the next 50 years, Edwards traveled to TorC, NM every May to host the Truth or Consequences Fiesta, frequently bringing Hollywood stars to join the celebration.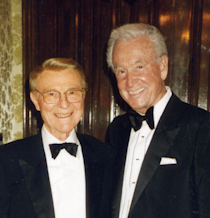 Bob Barker
---

Ralph burnished the career of another game show host, his protégé Bob Barker. The 1940s-1950s TV version of "Truth or Consequences" had been hosted by Edwards, Jack Bailey, and Steve Dunne. When the show returned for another NBC run in 1956, Ralph hired Bob Barker, a popular West Coast radio and TV personality, after hearing him on the radio. During the 2001 Daytime Emmy Awards, Barker told backstage reporters that his lifelong friend Ralph Edwards had one piece of advice: to be no one else but himself.

Bob hosted "Truth or Consequences" on NBC until 1965, and later in daily syndication until 1975, by which time he had also taken over a revival of "The Price Is Right" on CBS. As a result, thanks to Ralph's "be yourself" admonition, Barker became as familiar to a whole generation of "Truth or Consequences" and "Price Is Right" viewers.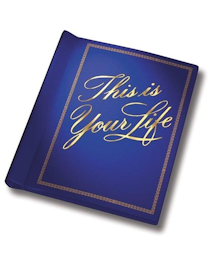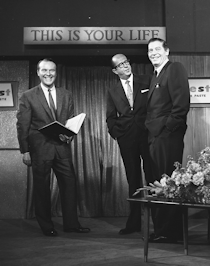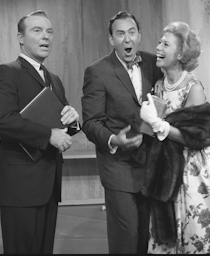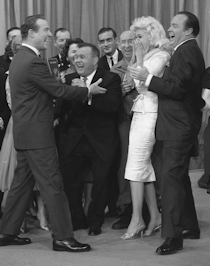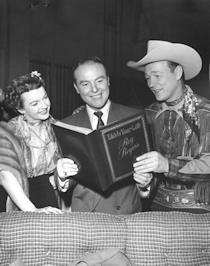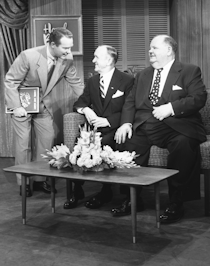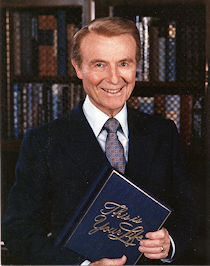 "This Is Your Life"
---

A popular segment of "Truth or Consequences" involved contestants being surprised on stage by a sweetheart in the military, a family member, or a long-lost friend. These reunions were the basis of Ralph Edwards' second big hit, "This Is Your Life."

Starting on radio in 1948 and on TV in 1952, every week Ralph surprised an unsuspecting person (a celebrity or an ordinary citizen) to celebrate the subject's personal and professional life, often introducing figures from their past as in-studio guests. The show drew great interest from viewers, partly because the identity of the subject wasn't revealed until the show went on the air live. Throughout the half-hour, Edwards guided the narrative, ushering visitors on and off stage, and prompting the honoree to recall a story or two.

Many of the subjects were unknown heroes, everyday people - a school teacher, a Holocaust survivor, a philanthropist. Famous celebrity subjects included Jayne Mansfield, Stan Laurel and Oliver Hardy, Bette Davis, Andy Griffith, Johnny Cash, Buster Keaton, Bobby Darin, Milton Berle, Barbara Eden, Jesse Owens, Betty White, and Dick Clark.

"This Is Your Life" became an international institution when Ralph traveled to England in 1955 to host a "This Is Your Life" special on BBC-TV, which began its own version of the show that fall. It aired for nine years, and after a five-year hiatus, returned for an additional - and remarkable - 34 year run, first on Thames Television, then back on the BBC.

The format for "This Is Your Life" has been licensed and successfully produced in many other countries around the world.



Other Shows

---


While still hosting "Truth or Consequences" on radio, Ralph developed one of the first daytime variety programs for NBC-TV, "The Ralph Edwards Show." Like many successors, it was a combination of music, skits, comedy, contests, and "TorC"-type acts.

A high point was reached in 1967, when programs created by Ralph filled an astonishing 10½ hours of TV broadcasting each week.

Over the years, Edwards produced dozens of game shows, including "About Faces," "Knockout," "Place the Face," "It Could Be You," "the Cross-Wits," and "Name That Tune" (1970s version). Other shows included dramas "Wide Country," "Family Medical Center," and "Superior Court"; a variety show, the "Woody Woodbury Show"; and an animated Christmas story for children "Annabelle's Wish".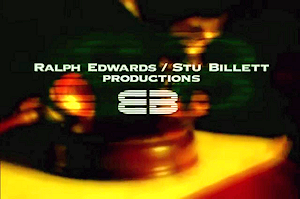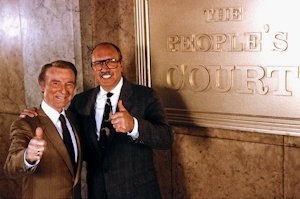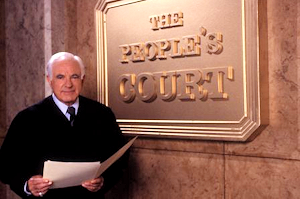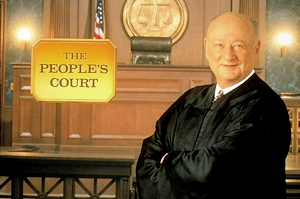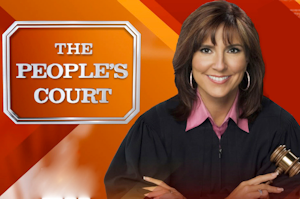 Ralph Edwards/Stu Billett Productions
---

1981 marked the beginning of a long and successful partnership between Ralph and producer Stu Billett. Their first collaboration was "The People's Court", the first program of its type and the forerunner of the current crop of court shows. Taped in a courtroom set before a live gallery, the show presents real small claims court cases, argued before, and adjudicated by, a real judge. The first Judge, Joseph Wapner, with Bailiff Sgt. Rusty Burrell, presided over "The People's Court" for 12 years. Former New York Mayor Ed Koch and the Hon. Jerry Sheindlen followed. Since 2001, the Hon. Marilyn Milian has presided.

Over the years, Edwards/Billett Productions has created a number of other shows, including "BUZZZ!", "Family Medical Center", "Love Stories", "So You Think You've Got Troubles?" and "Superior Court".

2018 marks "The People's Court"'s 38th season on the air.


<!- close 'container' //-->